Event
07.04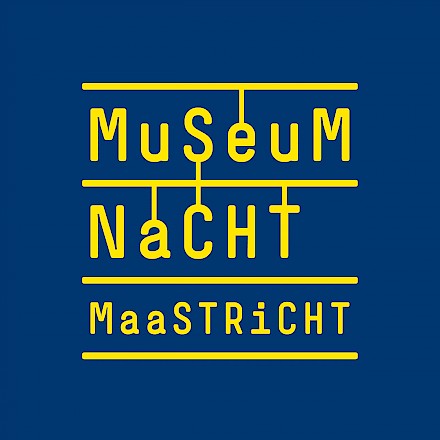 Museumnacht (Museum Night) Maastricht 2017
On Friday 7 April 2017 the second edition of Museumnacht (Museum Night) Maastricht takes place!

Following the overwhelming success of the first edition, this year's edition will see thirteen Maastricht art venues open their doors from 8:00 PM to 1:00 AM. One ticket gives you a night filled with eccentric contemporary art, valuable historical artefacts, mind-blowing performances and striking archaeological finds in the heart of Maastricht. In addition to the permanent exhibitions, you can discover a stunning programme of performances, workshops, artists' talks, exclusive tours, previews, drinks, bites, and beats. You can expect DJ tunes, South Korean jazz, a carnival band, poetry slam, and the many voices of Elvis. Enjoy a colourful evening with show dogs, Things That Go Bump, and much, much more.
Ticket sales start on 1 February 2017
On the Night of the Museum, the Van Eyck will be immersed for a whole evening in noises, voices, musical instruments, images, and poetry. Anyone can take part in Things That Go Bump! Come along with your trumpet, mouth organ, guitar, synthesizer, whatever – and jam along with others on our museum night in the Van Eyck. Click here for more information.

Make sure you don't miss this one-of-a-kind, Maastricht-by-night art experience! And if your appetite for culture has not been fully satisfied by 1:00 AM, Muziekgieterij is hosting a not-to-be-missed afterparty until 5:00 AM! The full programme will be published online as soon as possible. 
Free (museum) visit until 30 April 
Didn't manage to visit all the venues in one evening? Don't worry. After Museum Night, you can hand in your wristband at one of the locations (with the exception of Muziekgieterij) for one free admission. Please note: this offer runs until 30 April 2017!
---
Museumnacht Maastricht 2017 is an initiative of B32, Bookstore Dominicanen Bonnefantenmuseum, Brouwerij Bosch, Bureau Europa, Centre Céramique, Drukkunstmuseum, Lumière Cinema, Marres, Museum aan het Vrijthof, Muziekgieterij, Natuurhistorisch Museum, Museum Sjoen Limburg and Van Eyck. The second edition is part of the National Museumweek 2017 (3-9 April 2017).
All info: museumnachtmaastricht.nl