Talk
11.05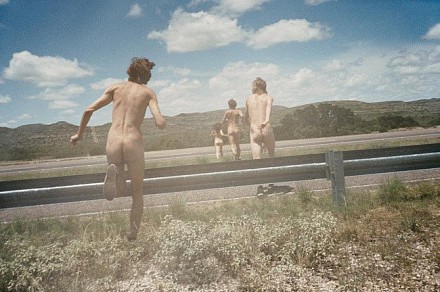 Tim Ingold - The Knowing Body
"The properties of materials are not attributes but histories"
 
On Wednesday 11th of May at 20:00 anthropologist Tim Ingold gives a talk at the Van Eyck on invitation of the Van Eyck and Marres - House for Contemporary Culture in the framework of the series Spring Sessions - Training the Senses.
Ingold's books and articles are read avidly by artists. They encourage us to re-appreciate alternative knowledge, like embodied knowledge: things our bodies know but we do not always act upon, such as acquired skills, sudden reflexes and marked intuition. With a focus on alternative ways to find knowledge, Ingold offers imaginative workshop tutorials that include weaving baskets and flying kites with students. Tim Ingold's writings cover themes as far apart as humans and animals, sensing, education, skill, perception, making, materials and becoming. His most recent book, The Life of Lines, is a wonderful example of his achievements and a poetic narrative that interlaces bodies, minds, landscapes, topographies and perceptions through a correspondence of lines. Tim Ingold perceives everything as a process; a life of becoming.
Tim Ingold has taught at the University of Helsinki, the University of Manchester and the University of Aberdeen, where he currently holds a chair in social anthropology and directs the Knowing From the Inside group. His work emphasizes embodied skills of perception and action within social and environmental contexts of human development. This has led him to examine the use of lines in culture and the relationship between anthropology, architecture, art and design. His works include Lines: A Brief History (2007), The Perception of the Environment (reissued in 2011), Being Alive (2011), Making: Anthropology, Archaeology, Art and Architecture (2013) and The Life of Lines (2015)
The Knowing Body
11 May 2016
Van Eyck auditorium
20:00 – 21:30 
Tickets: 10 euros regular / 5 euros student
Buy your ticket in presale: seats are limited!
Buy your ticket here