extra muros
02.04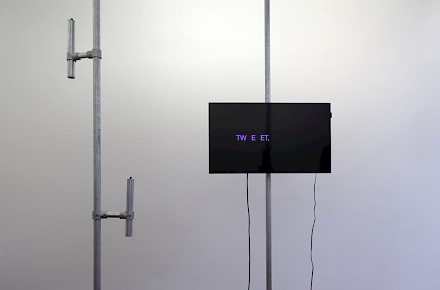 Why Patterns?
Van Eyck participants Daan Gielis, Radna Rumping and Damon Zucconi participate in the groupshow Why Patterns? At the Vleeshal in Middelburg (NL). They present part of their exhibition So Far, So Real, organised at the Van Eyck beginning of this year.
'Why Patterns?' is a group exhibition that brings together contemporary and historical artists who share a common interest in coincidence, improvisation and abstract notational systems. The title is borrowed from a 1978 composition by Morton Feldman with the same name. Feldman was one of the many international composers and musicians that Ad van 't Veer brought to Middelburg for the high-profiled festival Nieuwe Muziek (1976-2003).
For his composition 'Why Patterns?' Feldman was inspired by abstract expressionism and rugs from the Middle-East. Feldman saw a link between the way in which carpet makers dealt with pattern making, in which one pattern was never more significant than another, and the way in which he worked as a composer. His role as composer was, in his own words: "to not push the sounds around".  The exhibition 'Why Patterns?' will include sound sculptures, audio, scores, textiles, video, drawings, and performance. It explores how non-hierarchal methodologies are being used in artistic practice today.
With: Noa Eshkol, Daan Gielis, Radna Rumping & Damon Zucconi, Milan Grygar, Lina Lapelyte, Sergei Tcherepnin, Les Trucs, Hannah Weinberger
02.04 – 04.06.2017
Opening: 01.04.2017, 17:00 – 19:00
De Vleeshal
Middelburg