Poku Cheremeh (GH)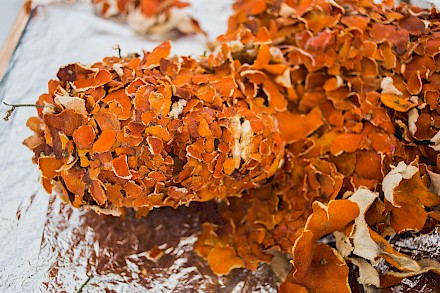 Poku, born in Accra- Ghana on April 27th, 1992; changed his last name to Mensah in honour of his mother's last name. After his secondary school education in Accra, Poku leaves Ghana in 2010 to study architecture in Boston (MA) at the University of Northeastern (USA). After an overwhelming year he integrates in 2012 the Ecole Nationale Supérieure des Beaux Arts in Paris. Poku then plunges into a dark and difficult period of his life time but obtains his bachelor degree in 3 years and his masters, 2 years later after moving to the Netherlands.
Mensah's first international exposure was the Biennial of Dakar in May 2016.Then after being presented at the Salon d'Automne on the Champs Elysee in 2016, he participates in the exhibition, Capital Africa at LaVillette (Paris) under the curatorial management of Simon Njami in June 2017.
Subsequently, inspired by the philosophy and the work environment of Claudy Jongstra during his summer internship in Friesland in July 2017, he learns and grasps knowledge in what it takes to create a sustainable future for humanity.
In October 2017 he is invited to participate in the First Lagos' Biennial in Nigeria. His first insights is to work on reviving the story of the Dahomey Female warriors.
He is a current resident at the Van Eyck Academy since September 2017.
https://indd.adobe.com/view/67e787d3-f88e-400b-9eb3-de78277a69d4
> https://indd.adobe.com/view/67e787d3-f88e-400b-9eb3-de78277a69d4