Rosanne van Wijk (NL)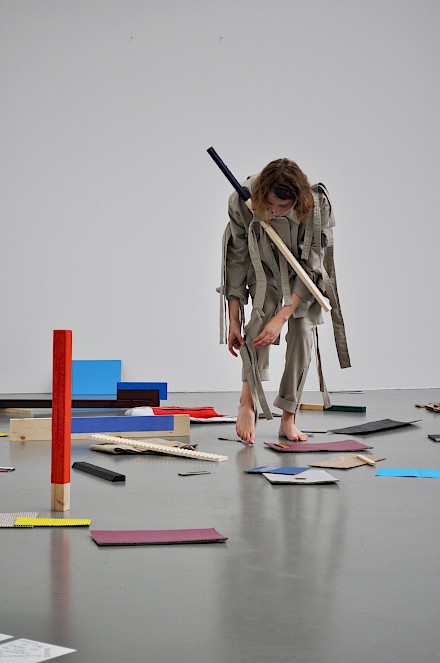 Rosanne van Wijk (b. 1994, NL) graduated with honours from the BA Fashion Design of the Academy of Fine Art & Design in Arnhem (ArtEZ) in the Netherlands in 2016. After graduating she felt the need for change of the fashion system. Looking to find a different approach to fashion, she applied for a residency at the Jan van Eyck Academie.
She is fascinated by visible and non visible systems and constructions we face everyday in society. During her working period at the Van Eyck she created material research as a methodology to get a better understanding of these systems and how they are interconnected.
Rosanne van Wijk, How to deal with the restrictions of a system? 2017, performance still