Santiago F Mosteyrín (ES/NL)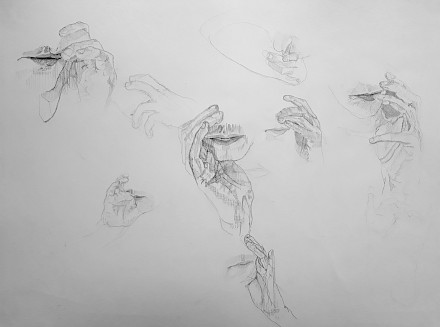 Santiago F Mosteyrín (b. 1982, ES) has been trained as an artist and a biologist in different universities in Europe and the USA, and combines gazes and approaches from both disciplines to reflect on the continuity between perception and action. His work is grounded in the principles of drawing -the trace and the diagram- and enhanced with performativity, with a relentless contact that complicates everything with eroticism and vitality.
At the Jan Van Eyck Open Studios 2018 Santiago shows two works focused on conspiracy as a passive praxis -one based on waiting and holding back, on seduction and influence. The time of rehearsal, suspended in repetition yet tangled in the contingencies of the everyday, is explored as a source of raw and incomplete images, in the verge of fiction and reality.