Dasha Tsapenko (UA_NL)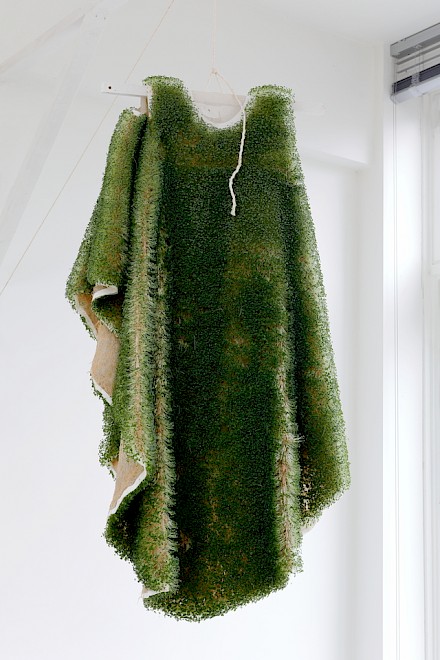 Dasha Tsapenko is a Ukrainian born architect and designer, based in the Netherlands.
 
She holds a B.Sc and M.S in Architecture from the National Academy of Fine Arts and Archi-tecture (Ukraine) as well as M.A in Social De-sign from the Design Academy Eindhoven (The Netherlands).
 
Putting the human body in various context as an initial departure medium and exploring da-ily activities through the prism of archi-tecture, using its terminology and visual vo-cabulary as the primary research language, Dasha's work aims to challenge the limit be-tween architecture, contemporary art, design, and sociology.
 
Merging a variety of different disciplines including drawing, fashion+object design, in-stallation, scenography, and performance, she tries to underline the importance of conscious embodied spatial acts for the future living, in a time where technologies are dominant.
 
With hands-on research and spatial outcomes, Dasha aims to create tools which question the already existing constraints and social con-structs, in particular in the field of archi-tecture + fashion and offer alternatives.
 
In her graduation thesis Dress_de_Code, Dasha developed new ways of approaching human bodies in space and dress, looking at fashion as an embodied spatial practice.