Elisa Strinna (IT)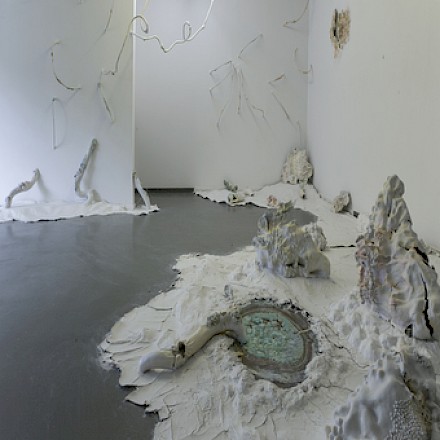 Elisa Strinna's work investigates an ever-growing interdependence between man and media technologies and the byproducts of such affiliations. The connections between technological and geological landscapes, instantaneous and deep time, material and virtual realities, natural and artificial world are core themes of the artist's research. 
Her works have been exhibited at  Hong-Gah Museum in Taipei (Taiwan, 2018), Mart Museum in Rovereto (Italy, 2015), at Serra dei Giardini della Biennale in Venice (Italy, 2015), at the MAXXI Museum (Italy, 2014), at Espai d'Art Contemporani de Castelló (Spain 2013), at 2012 Taipei Biennial (Taiwan, 2012), at Macro Museum, Rome (Italy, 2011), at Fondazione Sandretto Re Rebaudengo in Guarene (Italy, 2009), amongst others. 
She was selected for the international residency program at Seoul Art Space Geumcheon (South Korea, 2017), the Shanghai Prize at East Normal University in Shanghai (China, 2014), the 6ARTISTA Award at Fondazione Pastificio Cerere in Rome and at Cité International des Arts in Paris (Italy and France, 2011/2010), the ateliers at the Bevilacqua La Masa Foundation in Venice (Italy, 2008/2009). 
Strinna attended one year of post-diploma in Documents and Contemporary Art at ÉESI, Poitiers and Angouleme (2016-2017, France). She took part at SAAS FEE Summer Institute of Art in Berlin 2016 (Germany), at SOMA Summer 2015 in Mexico City (Mexico), at the XVI Advanced Course in Visual Arts at the Ratti Foundation (Italy, 2011). She received an MFA in Visual Arts at IUAV, Venice (2011).