Marwan Moujaes (LB)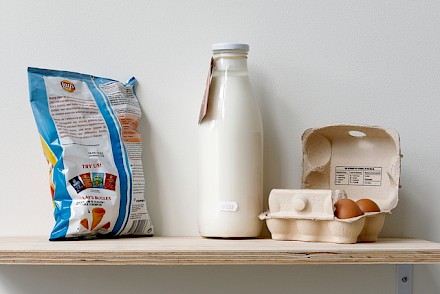 Marwan Moujaes (1989) is a Lebanese artist working between Beirut, Paris and Maastricht. He is graduated with a MFA from the Lebanese University in Beirut, a DNSEP (MA) from the Valenciennes' School of Art and Design and a MA from the Sorbonne University in Paris. He is currently a member of the research team of art and art sciences department at the University Paris 1 Panthéon Sorbonne in Paris. In his work Marwan Moujaes investigates on the possible spaces of encounter between contemporary art and the work of mourning.
Marwan Moujaes is part of the 12 months art residency at the Jan Van EyckAcademie in Maastricht. He was part of the Tingshus art residency in Gamleby, Sweden, The Ideal Art Residency with the museum of Loss and Renewal, Scotland and Artconnexion in France. More recently, his work "I brought you candies, because flowers are perishable" was awarded the public's choice award at the sciences-po prize for contemporary art in Paris.
Moujaes participated in several group shows. His most recent duo-show and publication are entitled 'Panem et Circenses' (2018).