Nina Glockner (DE_NL)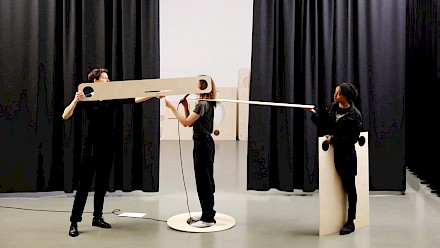 Nina K. Glockner (b. 1982, Bochum, D) holds a Master in Fine arts from Sandberg Institute (NL), a Bachelor from Minerva Academie in Groningen (NL) and has studied philosophy at Humboldt University Berlin (D).
By exploring the thin line between executing control and being under a state of control, Glockner's work deals with (power) relationships between humans, objects and actions in a given space.
At the Jan van Eyck, she is developing her project 'Perforating the Subjective Vacuum' – a research into the potential of performative/somatic practices and instruments to enable encounters with 'the other' and to reveal social interconnections.