Jonathan Castro Alejos (PE)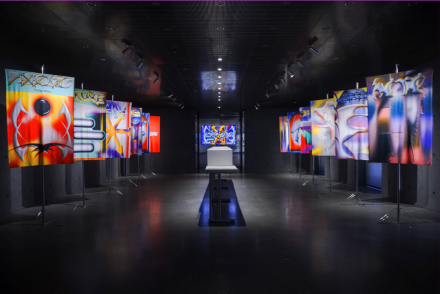 Jonathan Castro Alejos is a graphic designer and musician from Lima, Perú based in Amsterdam. Using graphic design as a colourful depiction of living spirit, his projects always move in search of possible futures under the concept of "design fiction".
His attention is currently focused in the research of the symbology, music and rituals of the Inca Cosmovision and Andean world to develop a hybrid concept, between the ancient and future, questioning the relationship between rhythm, technology and spirituality. 
"Rhythm is necessary to enact transformation: as an anthropological means of organizing experience, rhythm becomes a vehicle of revolution" (Sergei Eisenstein).
Image: The Big Flat Now (032c & Jonathan Castro at Ssense Montreal, 2018)