Tatiana Istomina (RU)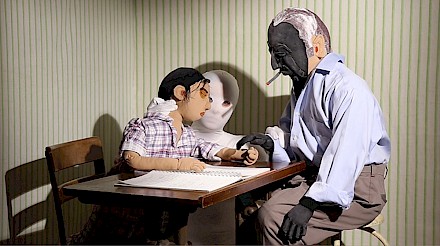 Tatiana Istomina is a Russian-born artist working in New York. Her practice consists of finding, collecting and creating images, objects and films related to various histories.

She plays the role of a researcher, archivist, chronicler and occasionally, a detective, reconstructing missing connections, probable causes and hidden consequences of ongoing and past events that differ widely in scale and character. Some of them are part of actual histories, others involve imaginary characters, and some others are entirely fictional. In constructing or reconstructing such stories, Istomina is confronting some fundamental questions: What things are true? What things are not? How can we tell the difference? What is the relationship between a thing, an image, and an idea?  What are the laws that lay down who can talk, and who should stay silent? What can be said? And in what way?

Istomina's projects have featured in exhibitions and screenings across the US and abroad; she is a recipient of multiple awards, including the AAF Prize for Fine Arts, the Chenven Foundation grant, the Spillways Fellowship and others. She holds a PhD in geophysics from Yale University and MFA from Parsons New School. As an art critic, she is a contributor to several magazines, including Art in America, Hyperallergic and other publications.