Boram Soh (KR)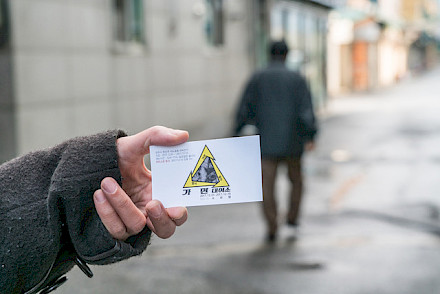 Soh Boram ( b.1984, KR ) is an artist who notices the margins of daily life, subculture, and life at the borderlands. Soh engages in research that connects the abstractness of dominant power structures with general terms like city, place, or the earth. Soh has organized three projects in the public place questioning the position of art, artist and viewers, concerning the closure of a red-light district Sunmichon. Soh was a recipient of the emerging artist grant of Jeonju cultural foundation and participated in artist-residencies at Jeonbuk museum creation studio, South Korea, and Kuandu museum residency program in Taipei, Taiwan. Soh holds a MA in Visual Arts from ENSBA (Ecole Nationale Supérieure des Beaux-arts de Paris) and a BA from Korea national university of arts.
Soh's current practice is motivated by the forms of supernatural culture and mythical worlds. At the Jan van Eyck academie, Soh will work on the relationship between herself and water deer in the capitalist system as well as ancient artist and deer in cave arts, rewriting Borges' Blue Tigers (1977)
Image: Mask rental business card, Mask rental shop, Jeonju, South Korea, 2017
This residency is supported by the Arts Council Korea (Arko).