James Gregory Atkinson (DE/US)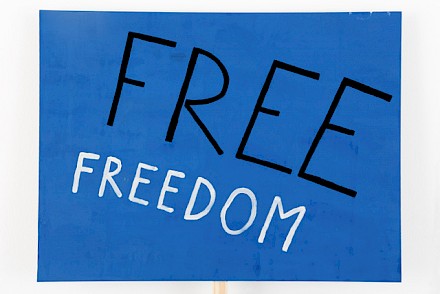 James Gregory Atkinson is a German-American artist. He holds a degree in Photography and Design from Lette-Verein, Berlin (2010), has studied at the Cooper Union School of Art, New York (2015) and has graduated with a Meisterschüler from Städelschule, Staatliche Hochschule für Bildende Künste, Frankfurt (2016). After completing his artist residency at Villa Aurora, Los Angeles (2016), Atkinson has been recently awarded with a with a scholarship for a studio residency in New York (2018-2019) by the Cultural Foundation of Hesse (Hessische Kulturstiftung).
Atkinson's artistic practice unfolds in a multidisciplinary way. He is interested in contemporary identity models and their representations in media and culture at large. His artistic itinerary often starts with found material harvested from mass media or from everyday phenomena. In his work, Atkinson reactivates his source material and entangles it with his persona when appearing in various roles in his own photographs and films. His artistic work emerges in a broad spectrum of forms, ranging from the white cube to live rap concerts.
James Gregory Atkinson
The Artifice of Anarchy (detail), 2017
Acrylic on MDF, Wood
Dimensions Variable
© / Courtesy James Gregory Atkinson