Ben Weir (UK/IE)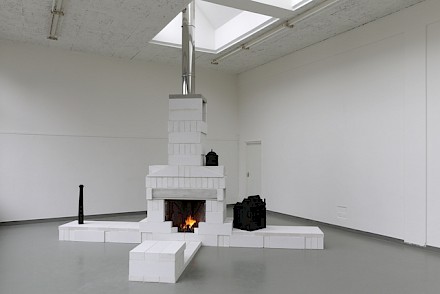 Ben Weir [b.1991, Belfast] is an artist and graduate of architecture from both Ulster University and the Glasgow School of Art. 
The core of Weir's work is formed by architectural research, investigation and resulting art production. The work intends to cast a critical lens over contemporary methods of urban redevelopment. Citing the death of Modernism as international architectural experiment, coinciding with the rise of neoliberalism as the prevailing economic model in the West, Weir considers the end of radical social missions in architecture. We then confront buildings that do not respond to their loci, to history, culture, theory or technology, to the individual human experience nor the needs of a community, but only to their value as capital.
Weir wishes to re-contextualise our relationship with the material history of architecture. Using intuitive maneuvers such as representation, personification, and the celebration of the quotidian, he wishes to discuss themes of longevity, value systems, form and meaning, and technology in relation to urban artefacts and their perception.
This research based work manifests itself as speculative and counter-proposals, writing, photography, drawing and site-specific sculpture.