Rosa Braber (NL)
Poet-in-residence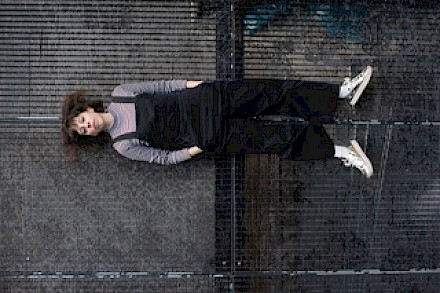 Rosa Braber (1989, NL) is writer, performer and theatre maker. She graduated in 2012 as theatrical performer at the Institute of Performing Arts in Maastricht. After her graduation she moved to Vienna, where she still lives and makes performances and installations, alone or collective, often in coproduction with the OFF Theatre and Dschungel Wien. She is also as actress part of the Bernhard Ensemble. 
She wrote the collection of poems When We were Thinking as Girls, and her poems have been published in Meander Magazine, Strapuzy, Schrijverspodium and Schoon Schip.
As a poet-in-residence at the Van Eyck, she will write poetry and research the exciting combination of the spoken and written word with other artforms. How can you make poetry sound? How do you make poetry touchable, tangible, audible? How do the words come off the paper and become an experience?
Photo by Laurent Ziegler