Ignace Cami (BE)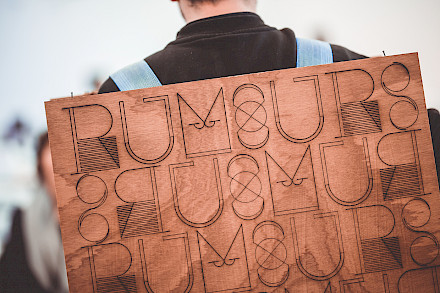 The multi-disciplinairy practice of Ignace Cami (b. 1986, BE) is deeply rooted in folklore, identity and tradition. Trained as a printmaker (bachelor 2009, Luca Brussels) and sculptor (master 2012, PXL-MAD Hasselt), his early works were mostly sculptures, drawings and videos testing the contemporary meaning of local history. During his time at the "Advanced Master of Research in Art and Design (MaNaMa 2019)" at the Sint Lucas Hogeschool Antwerp, his practice started changing. From autonomous and static artworks he started moving towards more active and social ways of distributing his works and also physically being a part of them. Gradually he started allowing fictionalized personal history and memories into his practice, making it more relatable.
With these new ingredients Cami now researches the possibilities of performative objects and storytelling. Through studying the structures and strengths of folktales and urban legends Cami learned how they spread. They get updated and personalized every time they are passed on. This triggered the (to him) new practice of oral publications and the concept of stories as "open source".
He also runs the artist run CRYING space with Ward Zwart and is a part of collaborative projects like Haas & Gaai, Boris & Kitchenknife and Nestvlieders.
Image: Jelle Jansegers