Savas Boyraz (SE/TR)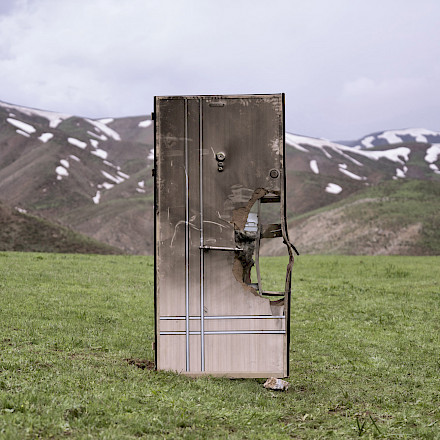 Savas Boyraz (b. 1980 in Istanbul, Turkey) lives and works in Sweden. He worked with Mezopotamya Cinema Collective, Istanbul, between 1998 and 2006 and graduated from the Photography Department of Mimar Sinan Fine Arts University in 2009. He completed his Master's in Fine Arts at Konstfack, Stockholm.
Boyraz focuses on portrait photography, documentary and fiction narratives. His work straddles the gap between nation state and cultural linguistic entities; he tries to shed light on the overlooked and omitted corners of societies and their historiographies.
Invasive Species is a long term research based project that deals with the ecological impact of colonial military practices. 
Image: from series The State We Are In (2019)