The Soft Protest Digest (FR/DN)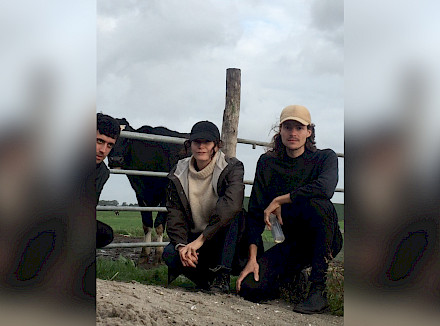 Initiated in 2018, The Soft Protest Digest is a research collective involving Danish farmer and artist Nickie Sigurdsson, and French designers Jérémie Rentien Lando & Robin Bantigny.
Centering its research around food history, agriculture and the social and political ties to what constitutes a food culture, the collective aims to design environmentally resilient diets. May this research be proposed to the residents of a neighborhood, a city, a region or a state, The Soft Protest Digest believes in the usage of storytelling as a way to create or adapt food traditions, recipes and diets which would take into account the cultural heritage and emotional bond between the eater and its local gastronomy. Engaging with the community through eventful meals, workshops and talks, the collective improved its methods in different regions through various institutions, from M4Gastatelier in the Netherlands, to Cité du Design and Palais de Tokyo in France.