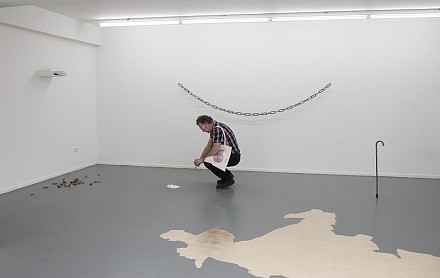 2015
The Open Studios 2015 were successfully concluded! Some 1,700 people attended the Open Studios on the preview days on 5 and 6 March and the public day on 7 March. The many visitors appreciated the presentations, the diversity and the quality of the work on show and the different formats in which it was presented as well as the nice atmosphere at the academy.
The Open Studios marked the moment for the participants to show their work process of the last year. For most of the participating artists, designers, curators and writers their work period at the academy has ended now. the Van Eyck welcomes the new participants end of March.
From April onwards we'll start anew with our Thursday night presentations, in which  participants present themselves and their work.
Check the website or Facebook regularly for the weekly programme. See you soon at the Van Eyck!