23.10.15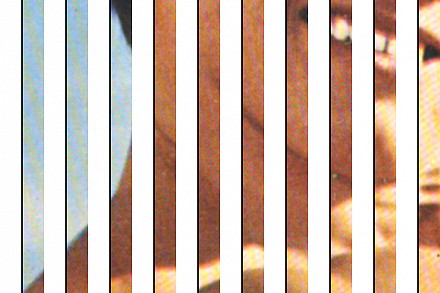 2 x 1 launch
The first segment of 2 ✕ 1: - the Compression issue - is launched online: a new two-volume publication initiated by current Van Eyck participants Golnar Abbasi, Beny Wagner, Christophe Clarijs, Teresa Cos, Ruben Castro and Alina Schmuch as part of their In-Lab Two times One.
The print version will be launched on Friday 23 October at 17:30 at the academy. Everyone welcome to join!
The themes of 2 ✕ 1: Compression and Augmentation, have been conceived of as dual processes in the production and communication of cultural production.
Each volume will be available digitally on our website as well as through a downloadable pdf. Each volume will be comprised of contributions selected through an open call. Text and image submissions are open to anyone from any field.
Programme:
5:30-6:30
-Presentation of the online issue 'Compression' with introductions by Beny Wagner and Christophe Clarijs.
-Selected readings
-Q&A
6:30-8:30
Drinks+Dinner
9:00
Screening of "Pumping Iron" (1977)
http://www.imdb.com/title/tt0076578/
More info: http://www.twotimesone.com