20.02.20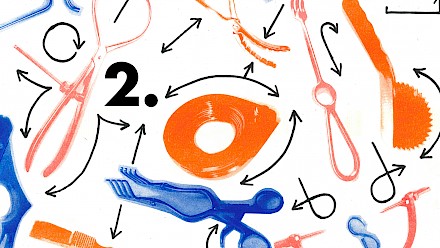 Art & Medicine: Spatial Score
On 20 February at 19:30 the Jan van Eyck former participant Nina Glockner will lead a performative lecture and explore if and how space influences the interaction between medical staff and their patients.
Location: Project Space
What roles do size, form, materiality of the interior, and other objects present play in relation to doctor-patient interactions? How important is the composition and positioning of objects within a space? How might different light and colours increase or decrease different psychological and physical states?
Based on her experience visiting general practitioner Jeu van Sint Fiet whose workspace Mediville has been developed by Atelier van Lieshout and is filled with his personal art collection, Glockner will share a visual analysis of selected spatial characteristics in relation to their functionality and guiding/manipulating power.
Together with Sandrine van Noort, art conservator at LUMC, Glockner will reflect on spatial influence and the relevance of art within a medical context, and invite the audience to take part in a Q&A session. The session will take place in Dutch, but English translation will be provided.
As the event is free of charge and the spaces are limited, the seating plan will be arranged by the first come, first served principle.
Project Art & Medicine
Based on their mutual curiosity and interest in the human and human body, both art and medicine once held a very strong bond. With many societal and technological changes and developments, these two worlds began opposing each other, with the discipline of medicine representing objectivity, and the art world symbolizing subjectivity. Recently, however, we have been able to see these two domains moving towards each other with a new fascination for one another. In a series of Open Courses, the Jan van Eyck Academie zooms in on what happens when these two domains meet. Together with the public and by stimulating a dialogue between the arts and medicine, we wish to discover what the added value of this connection could be.

Spatial Score is the second event in this series. You can read more about the first event here.

Open Courses: Art & Medicine is an initiative of the Hubert van Eyck Academie (institute for Research & Education of the Jan van Eyck Academie)
Supported by: BankGiro Loterij Fonds