22.11.14 – 24.12.14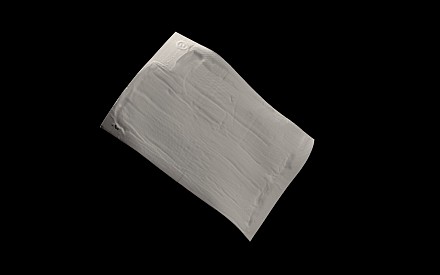 ARTE POVERA A-Z II
Van Eyck participant Dario D'Aronco participates in the group show ARTE POVERA A-Z II, at Cultural Centre Strombeek (B) from 22 November – 24 December 2014. 
One of the works D'Aronco shows, is an animation about a flyer that he painted and made a scan and 3D print of it. Maurer United Architects, located in the Van Eyck, realised the animation.
Museumcultuur Strombeek/Gent is a collaboration between cultural centre Strombeek and S.M.A.K., the Municipal Museum of Contemporary Art in Ghent. Under the name of Museumcultuur Strombeek/Gent will annually, for a period of four years, implement two projects, based on the collection of S.M.A.K.
Fir this show, Arte Povera will be viewed, with works by a.o. Mario Merz, Michelangelo Pistoletto, Giulio Paolini, Piero Gilardi, Marisa Merz, Gilberto Zorio, Giuseppe Penone, Giovanni Anselmo, Pino Pascali, Jannis Kounellis, Alighiero Boetti. In dialogue with these artists of the Arte Povera movement, the young Italian artist Dario D'Aronco will present existing and new works.