01.09.15 – 01.10.15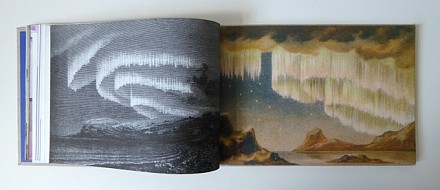 Artist-in-residence Miek Zwamborn
Author and artist Miek Zwamborn will stay for a month at the academy as artist-in-residence. She previously worked at the Van Eyck on her publication Getemde hemel , printed at the Charles Nypels Lab and is the result of her six month during exploration of the depots of the Gemeentemuseum in The Hague.
Miek Zwamborn is involved in setting up the Jac. P. Thijsse Lab of the Van Eyck, which will focus on landscape development issues. The Jac. Thijsse Lab is the outcome of the partnership of the Van Eyck in GALA, the European project on sustainability in the arts. Together with former participant Yeb Wiersma she organized, commissioned by the Van Eyck and as part of GALA, two 'wandering readings' called Cross section of a Landscape in the Savelsbos nearby Maastricht and the Waddenzee in Friesland.
Miek Zwamborn is an author, translator and artist. Her practice often delves into archival collections, drawing on the suggestive possibility of historical materials, letters, texts, objects and artefacts in order to create semi-factual narratives. Through installations, performance, and photography, Zwamborn imbues her source material with a rigorous sense of subjective and the speculative. In this way, her work not only traces the lives of het subjects but her own experiences as a researcher and writer. Each work claims its own place within the story, becoming an indispensable branch of the greater rhizome. Zwamborn has published the novels Oploper (2000, Meulenhoff) and Vallend Hout (2004, Meulenhoff), the poetry book Het krieken van sepia (2008, Slibreeks) and De duimsprong (2013, Van Oorschot).