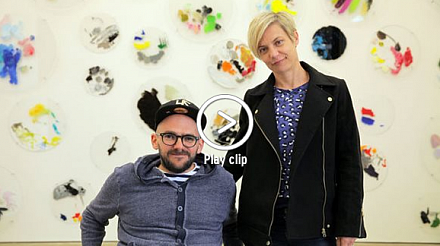 Artist Ryan Gander at the Culture Show, BBC 2, speaks highly about his time at the Van Eyck
Former participant at the Van Eyck, Ryan Gander about the Jan van Eyck Academie: "It's a provision for the future, an asset to a country. (...) I went in there making work that looked like that of other people - I came out making work that didn't look like anyone else's."
Ryan Gander is currently preparing for several major exhibitions in the UK this summer. His works appear at the Royal academy, the Hayward Gallery and has a massive solo show opening in Manchester in July.
http://www.radiotimes.com/episode/cxc29w/the-culture-show--the-culture-show-ryan-gander---the-art-of-everything
http://www.manchestergalleries.org/