17.04.14 – 13.06.14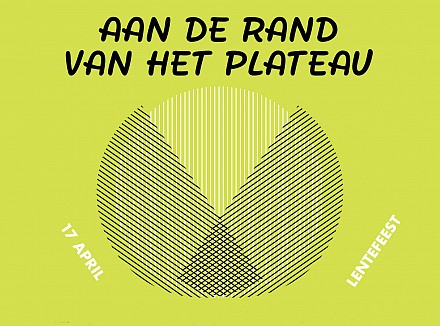 At the edge of the plateau
AT THE EDGE OF THE PLATEAU – 7 walls and 1 poem
Starting point for the murals and wall works is a poem by Erik Lindner that he composed as poet in residence at Van Eyck. Contributing artists are: Aukje Koks, Gijs Frieling & Job Wouters, Kim Habers, Niek Hendrix, Peter Vos, Stephan Keppel.
The exhibition pays tribute to the diversity of art, poetry and a wall's potentials. It is further a welcoming act to the new participants and above all a moment of celebration for all. 
Opening: Thursday 17 April 5 – 7:30 p.m.
Exhibition:
18 April - 13 June 2014
Mon – Fri: 9 a.m. – 6 p.m.