27.05.15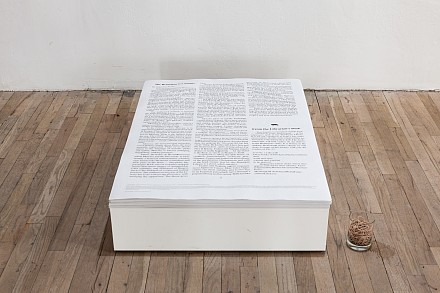 Banu Cennetoglu
Banu Cennetoglu will give a talk at the Van Eyck on Wednesday 27 May at 12:30. 
Cennetoglu was born in 1970 in Ankara and lives and works in Istanbul. She works with photography, installation and printed media. Her research explores areas of socio-political uncertainty and documentation of such uncertainty as well as the questioning of the ability of the photographic medium to document. After a BA in psychology, she pursued her studies in Photography in Paris. Cennetoglu lived in New York (1996 to 2002) and in Amsterdam (2002-2004) where she has been a guest artist at the Rijksakademie, before moving back to Istanbul in 2006. Here, in the same year, she founded BAS, a space focusing on artist books and other printed media works.
Location: Van Eyck auditorium
You're welcome to join!
More info: http://artistsspace.org/