27.11.13 – 31.12.69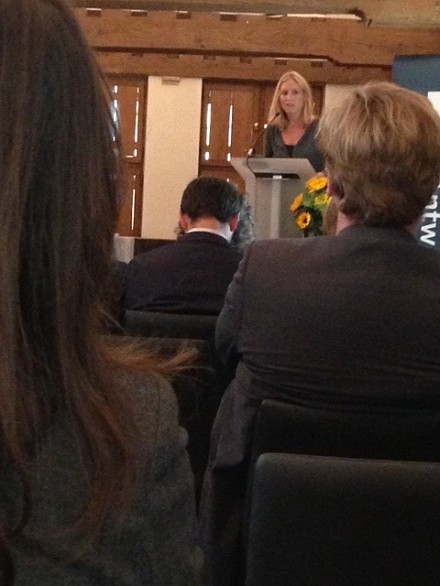 Brigitte Bloksma, Head Van Eyck Mirror, at seminar 'Cultuur in Verbinding', Antwerp
On Monday 7 October, Brigitte Bloksma, Head Van Eyck Mirror - products and concepts, spoke at the seminar 'Cultuur in Verbinding' in Antwerp, organized by the Netherlands Institute for Social Research and the University of Antwerp.
Following the thesis 'Van Anciaux tot Zijlstra. Cultuurbeleid en cultuurparticipatie in Nederland en Vlaanderen' by Dr. Quirine van der Hoeven the cultural policy in the Netherlands and Flanders were examined.
Together with Joke Schauvliege, Flemish Minister for Environment, Nature and Culture and Jet Bussemaker, Dutch Minister of Education, Culture and Science, policy makers, professionals and academics reflected on how arts and culture relate to other social sectors such as education, economy, tourism, sport and health care. The more fundamental question of the scope and approachability of art and culture and the level of support out of society for culture and cultural policy on both sides of the border, were discussed in several debates.
Drawing on her experience in creating artistic projects with a social perspective at i.a. Marres, Centre for Contemporary Culture in Maastricht, Brigitte Bloksma spoke about the connection of art and culture with other sectors and the role of research & development art can play in societal issues. In her capacity as Head of Van Eyck Mirror - products and concepts, the project bureau of the Van Eyck, she continues her vision and connects the talent and creativity so abundantly available at Van Eyck with societal and economic issues. Van Eyck Mirror realizes concepts and products of various nature by order of and in collaboration with business circles, the authorities, cultural institutes, research departments, and private persons.