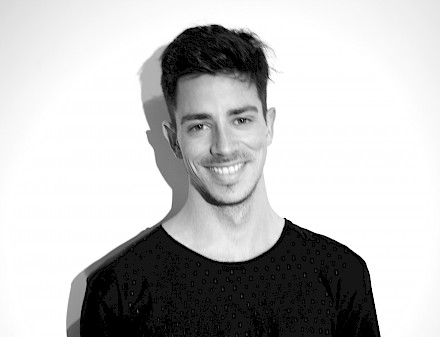 Bruno Alves de Almeida
Jan van Eyck Academie welcomes its new curator / resident liaison Bruno Alves de Almeida.
As of 3 February 2020, Bruno will join the team as an advisor to the participants, a mediator of their In-Lab projects, and a supervisor of the Open Studios event during which participants present what they have been working on during their residency period.
He will also work alongside other staff members to build the academy's public programme.
As part of his new role, Bruno, together with the director, will also invite guests and advisers, as well as take part in selecting new participants for the upcoming residency programmes.
BIO
Bruno Alves de Almeida (1987, Brazil/ Portugal) is a curator, architect and researcher who has spearheaded trans-disciplinary projects and site-specific commissions, which go beyond traditional exhibition models and spaces, and test new formats for production, dissemination and experience of artistic practice. He is the founder and curator of 'SITU' (2015-2018) and '1:1' (2018-ongoing), in São Paulo, Brazil, projects which commission site-specific works that bridge public and private realms, and explore the connections between art, architecture and the city, as tools to investigate socio-spatial aspects of contemporary urbanity.
Bruno has developed a variety of projects with institutions such as: Harvard Graduate School of Design, Cambridge; Storefront for Art and Architecture, New York; De Appel, Amsterdam; Stedelijk Museum, Amsterdam; São Paulo Architecture Biennial; Pivô Art and Research, São Paulo, among others. Participated in residencies such as: TATE Intensive, TATE Modern, London; IdeasCity Arles, New Museum, New York, in collaboration with LUMA Foundation, Arles; Curatorial Intensive Accra, Independent Curators International, Accra, among others. And received grants from the Hyundai TATE Research Centre: Transnational, London, the Calouste Gulbenkian Foundation, Lisbon, and others. 
Bruno is an alumnus of De Appel's Curatorial Programme, Amsterdam, the Netherlands (2018/19). Holds a Master's degree from the Mendrisio Academy of Architecture, Switzerland, and a Bachelor from the Faculty of Architecture of the University of Oporto, Portugal.
More information via this link.