07.06.18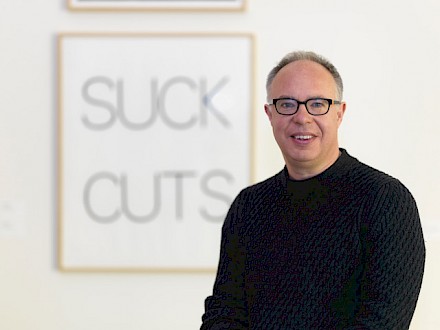 Charles Esche
On Thursday 7 June at 16:30, Charles Esche will give a 30 minute talk at the Van Eyck.
Charles Esche is director of Van Abbemuseum, Eindhoven; professor of contemporary art and curating at Central Saint Martins, UAL, London and co-director of Afterall Journal and Books. He teaches on the Exhibition Studies MRes course at CSM, and is an advisor at the Jan van Eyck Academie.
Outwith the museum, he (co) curated Power and Other Things, Europalia, BOZAR, Brussels 1017; Art Turns, Word Turns; Museum MACAN, Jakarta 2017; Le Musée Égaré, Kunsthall Oslo 2017 and Printemps de Septembre, Toulouse 2016; Jakarta Biennale 2015; 31st Sao Paulo Bienal, 2014, U3 Triennale, Ljubljana, 2011; RIWAQ Biennale, Palestine, 2007 and 2009; Istanbul Biennale, 2005; Gwangju Biennale, 2002 amongst other international exhibitions. He is chair of CASCO, Utrecht. He received the 2012 Princess Margriet Award and the 2014 CCS Bard College Prize for Curatorial Excellence.
All welcome to join
Location: auditorium