12.09.19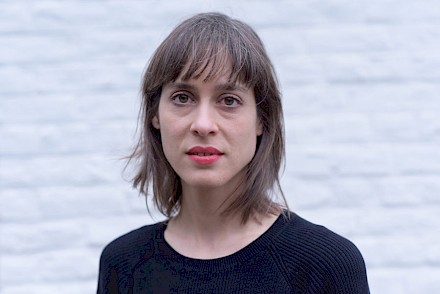 Charlotte Vandevyver
On 12 September 2019 at 17:30 the academy's adviser Charlotte Vandevyver (1982) will give a presentation.
Location: Auditorium
Charlotte Vandevyver holds a Master degree in Art History & Theatre Studies from the University of Ghent. She is in charge of the dance program at STUK - House for Dance, Image & Sound since 2014. From May 2019 she will start working for P.A.R.T.S. (Brussels). She starts as the coordinator of the new two year STUDIOS program, which will replace the former Research Cycle. As of September 2020 she will be the new deputy director of P.A.R.T.S. to lead the school together with Anne Teresa De Keersmaeker.
Previously she was a.o. artistic director of workspacebrussels, coördinator of the post-Master Theatre Studies and lecturer 'Dance theory & choreographic analysis' at the University of Antwerp and coördinator of Sarma - online platform for dance and performance criticism. As freelance editor, she worked for Etcetera (2005-2006) and contributed to the 'Masterplan voor Dans' (VTI) and the publication 'Dans in vlaanderen' (Concertgebouw Bruges).
Charlotte Vandevyver is regularly invited as jury member, expert and coach due to her expertise in contemporary dance and the accompaniment of emerging artists for a.o. selection committee for the residency programme K3 Zentrum für Choreografie (Hamburg), jury Master of Choreography (Amsterdam), jury 8: tension ImpulsTanz (Vienna), jury Research Cycle P.A.R.T.S., jury Prix Jardin d'Europe ImpulsTanz (Vienna), expert review committee DasArts (Amsterdam) and P.A.R.T.S., international expert review committee Royal Ballet of Flanders, feedback foor the School for New Dance Development (SNDO) Amsterdam, and HZT (Inter-University Centre for Dance) Berlijn. She was part of the artistic council of Kunstenfestivaldesarts (2012-2015). From 2008 until 2014 she was president of the Dance Commission of the Flemish Government.
Free entrance.
All welcome!