31.05.18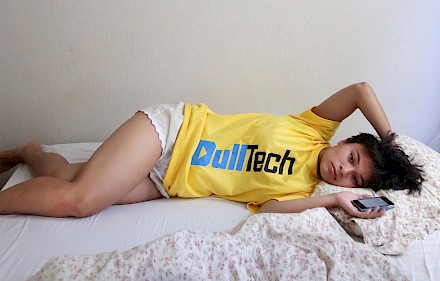 Constant Dullaart
Artist and Van Eyck guest advisor Constant Dullaart gives a 30 minute presentation on his artistic practice on Thursday 31 May at 16:30.
All welcome to join.
Location: auditorium
BIO:
Like the work of his digital native peers, Constant Dullaart's often conceptual work manifests itself both online and off. Within his practice, he reflects on the broad cultural and social effects of communication and image processing technologies while critically engaging the power structures of mega corporations that dramatically influence our worldview through the internet. He examines the boundaries of manipulating Google, Facebook and Instagram and recently started his own tech company Dulltech™ with Kickstarter.
Constant Dullaart (NL, 1979) is a former resident of the Rijksakademie in Amsterdam, and lives and works in Berlin. His works were shown in Whitechapel Gallery London, Schirn Kunsthalle Frankfurt, Import Projects Berlin, Utah Museum of Contemporary Art, ZKM Karlsruhe, Victoria & Albert Museum London, and MAAT Lisbon. Dullaart has curated several exhibitions and lectured at universities and academies throughout Europe, most recently at Werkplaats Typografie, a post-graduate programme at ArtEZ, Arnhem. In 2015, he was awarded the Prix Net-Art, the international prize for internet art. His most recent solo exhibition at Upstream Gallery is Deep Epoch (2016).