03.10.14 – 05.10.14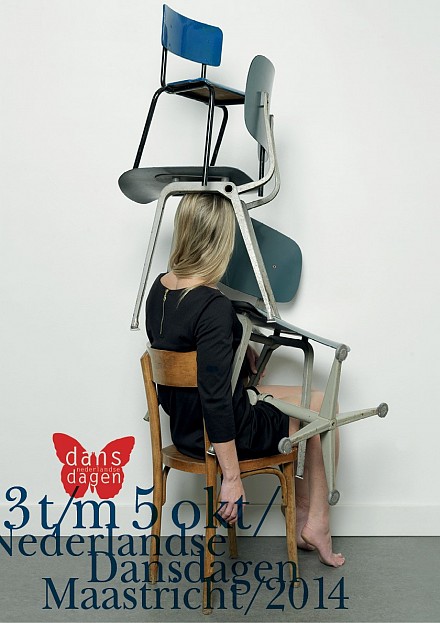 Dutch Dance Festival
From 3 to 5 October, The Dutch Dance Festival is back in town, and also present in the Van Eyck.  The Dutch Dance Festival is an organization that celebrates, stimulates and promotes the development of Dutch dance. The work of emerging choreographers as well as impressive productions from the established dance companies are programmed to represent the most important developments in the broad spectrum - classical ballet and urban, avant-garde and modern dance - of Dutch dance. The festival also encourages Dutch dance by organizing events for professionals and supporting new talent with guidance and awards. 
The programme in the Van Eyck runs on 3 and 4 October.
The Dutch Dance Dialogues on Friday 3 October from 12:15 – 4 p.m. is a biennial programme for dance professionals, cultural entrepreneurs and national and international programmers. 
On Saturday 4 October, you can join Secrets Revealed from 3 to 4 p.m.
During Secrets Revealed you can see how choreographers work in the studio. They are opening their doors and letting you sample their work in progress. Unpolished, raw, vulnerable and exciting. In the Van Eyck you can meet ISH with FUNKISH.
On 3 and 4 October you're welcome at the Bonnefanten Museum for Performing Gender.
For two years, 16 choreographers and visual artists have been tackling issues of gender, identity and sexual orientation in the European project Performing Gender. Next to the Bonnefanten Museum, Van Eyck is a partner in Performing Gender as well. Four of these performances on the cross section of dance and visual art are now being premiered in the Bonnefanten Museum, which is opening its doors after closing time especially for this event.
With Connor Schumacher, Alessandro Sciarroni, Jordi Cortés, Oscar Santillan (Van Eyck participant)
 More info: http://www.nederlandsedansdagen.nl/en/