12.04.19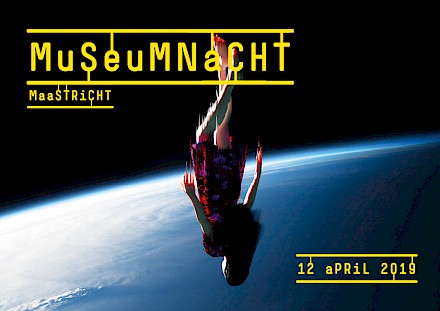 Museum Night 2019
MUSEUMNACHT MAASTRICHT 2019
Friday 12 April
20:00 – 01:00 
Tickets: Museumnacht Maastricht
Enjoy an unforgettable art night out filled with breathtaking exhibitions, mesmerizing performances, mind-boggling history, exclusive workshops, special tours, cutting-edge video art, and energizing drinks, bites, and beats at 13 art venues spread across Maastricht. On Friday 12 April 2019, Maastricht will go above and beyond your wildest expectations.
One ticket grants you access to 13 art venues where you can enjoy over more than 150 once-in-your-lifetime performances and events, and 18,000 m²of art on 12 April 2019. 
The Jan van Eyck Academie present together with  B32 The Joyride Show. Next to this late-night talk show, the exhibition Master Tools is on show at the Van Eyck.
Discover the full programme here