31.08.13 – 08.09.13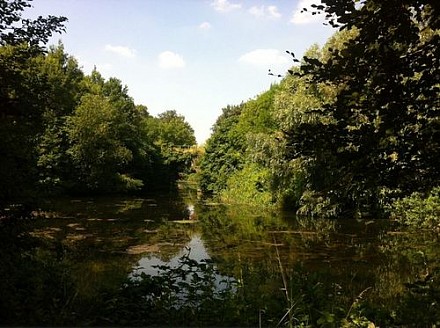 PARKers, Frontenpark Maastricht. Opening 31 August
Immediately adjacent to Maastricht's historic city centre, lies a forgotten and for many people unfamiliar territory with great value on the level of landscape, heritage, and ecology. This area is currently being developed as the 'Frontenpark'; a new public park for the city of Maastricht.
Initiated by Huis voor de Kunsten Limburg and in collaboration with Bureau Europa en Van Eyck, nine artists give a new take on this 'forgotten' place by way of site-specific, temporary installations, sculptures and a performance reflecting on the history, present and future of the new landscape park.
Next to the exhibition, PARKers presents an exciting side programme.
With works by: Jeroen van Bergen (NL), Charbel-Joseph H. Boutros (LB/ FR), Jens Brouwers (DE), Stefan Cools (NL), Paul Devens (NL), Lucas Kramer (NL), collectief La Bolleur (NL), Han Rameckers (NL) en Oscar Santillan (EC).
Curators: Bart van den Boom en Ilona van den Brekel
Open from 31.08 - 08.09 2013, Frontenpark Maastricht
Opening: 31 August 16h00, entrance Frontenpark at Cabergerweg (entrance Q-Park parking lot)
More info: www.frontenpark.nl / pdf detailed programme and map