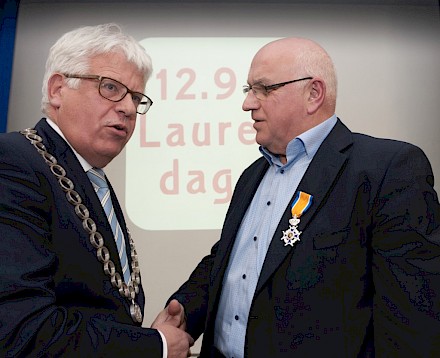 Farewell Laurens Schumacher
On Friday 15 December after more than 35 years of service at the Van Eyck, our Deputy Director Laurens Schumacher's farewell reception took place. The speeches, the many guests, the dinner with Van Eyck participants and staff, not to mention the royal medal Ridder in de orde van Oranje-Nassau he received: it was an unforgettable day. Special thanks to everyone who attended!
The Van Eyck thanks Laurens for his intense involvement and loyalty, and wish him the very best for the future!