05.09.18 – 08.09.18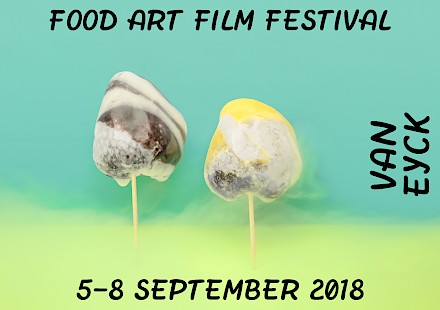 Food Art Film Festival
VAN EYCK FOOD ART FILM FESTIVAL

5 – 8 September 2018
During the 4-day Food Art Film Festival the garden of the Van Eyck will be transformed into an open-air art-house cinema, artist-run organic restaurant, a site for debate on Food Futures, workshops and Artist' Talks. Themes include 'Does natural exist?', 'Obsession and the senses', 'Livestock vs wild animal' and 'Human-non-human dependencies.'
Join a workshop on bee-hive design, an experimental dinner made to match the re-release of the Japanese film classic Tampopo and learn how to ferment and brew alongside a full programme of art films and lip-smackingly good food from local farmers and producers. The Food Art Film Festival marks the official opening of the Van Eyck's Food Lab; a residency programme for an artist/chef.
The Food Art Film Festival is a collaboration between the Van Eyck, Slow Food Limburg, CNME and Lumière Cinema
**The full programme will be online soon!
Photo: Rain Wu. Eataipei, 'Dish 5: Towards a Sweet Future'