09.06.17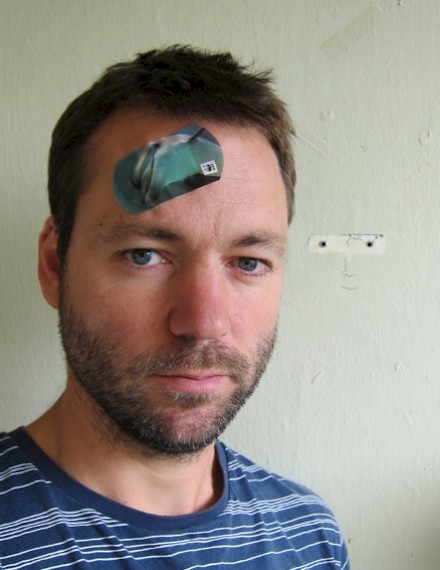 Frank Koolen
Van Eyck advisor Frank Koolen gives a presentation on Friday 9th of June from 17:00 - 17:30 in Van Eyck's auditorium.
All welcome to join.
Bio Frank Koolen
Frank Koolen (1978, Maastricht, NL) is a visual artist, curator, and course leader/teacher at the Fine Art department of the Utrecht School for the Arts (HKU). He lives and works in Amsterdam. Koolen studied Fine Art at the HKU and was a resident at De Ateliers and the Rijksakademie van Beeldende Kunsten in Amsterdam. He works in every possible medium with a focus on context-related interventions. A process related attitude, directness, humour and a love for the unconventional play a big role in finding and activating new connections between things we already seem to know.
Recent exhibitions:
Goochelen & Verlies, Annie Gentils Gallery, Antwerpen, België, (with Klaas Kloosterboer) / The Painted Bird, Marres, Maastricht / Living in Dreams, De Bond, Brugge, Belgium / When Attitudes Become Multiform, Jan Van Eyck Academy, Maastricht / Paper Tigers Collection, Syndycat Potentiel, Straatsburg, France / Laat ons Dansen, Galerie Mieke van Schaijk, Den Bosch / Current Obsession CULT, Stedelijk Museum, Den Bosch / Marres Tourist Office, Marres, Maastricht (met Dier in Bedrijf) / Hacking Habitat, Wolvenplein gevangenis, Utrecht /  POM' PO PON PO PON PON POM PON, Middelheimmuseum, Antwerp, Belgium / 120 Minutes, Art Brussels, Brussels, Belgium (with Lieven Segers) / Festival of Sports, Kunsthuis Syb, Beetsterzwaag (with Kasper Jacobs) / The Artist Speaks, Oude Kerk, Amsterdam / Concept Store, Nest, Den Haag.