25.10.13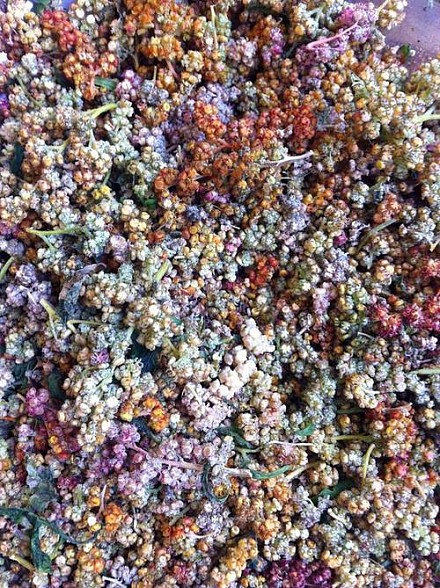 Friday night dinner 25 October, 7 p.m., café-restaurant Van Eyck
The quinoa harvest from our very own vegetable garden is on the menu this Friday. You're more than welcome to join; but do not forget to register. 
The café-restaurant Van Eyck is the welcoming meeting-place of the Van Eyck, open to anyone who is interested in art and design and who wants to join us within an international artistic environment, in a beautiful, renovated modernist building or in the garden.
The café-restaurant Van Eyck is open every working day (Monday / Friday) from 9 a.m. to 6:30 p.m.
Time to meet and greet: breakfast from 9 to 10:30 a.m., lunch from 12 to 2 p.m., drinks and light food from 4 to 5:30 p.m.
Every Thursday at 5:30 p.m.: presentations of participants of the Van Eyck, afterwards dinner.
Every Friday at 5 p.m.: start-of-the-weekend-drink followed by dinner at 7 p.m.
Breakfast, lunch, light food and dinner are provided by Jeffrey Kuckelkorn, Cato Catering.
Reservations for the Thursday and Friday night dinners via Jeffrey's
t: 06.51098619 / e: kuckelko@xs4all.nl (reservations can be made until resp. Wednesday night /Thursday night)