07.06.19 – 12.07.19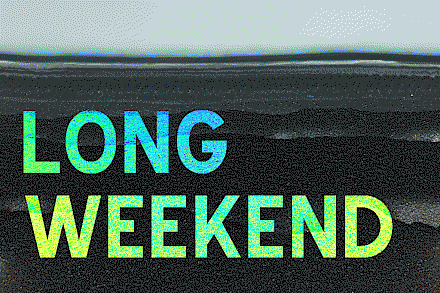 Long Weekend
You are most welcome to enjoy a refreshing foot bath in the installation Long Weekend,  by Van Eyck alumnus Giuseppe Licari, now on until 12th of July.
As part of the NEARCH, Art and Archaeology in Limburg project, Van Eyck alumnus Giuseppe Licari investigates the landscape of the mining industry as contemporary archaeological heritage. He observes the soil as the ultimate container of our life and shows how sand mining has shaped the Limburg region.
Extraction of natural elements such as silica, sand and clay often leads to the creation of artificial lakes. Consequently, as by-products of the mining process, these lakes represent our greed for resources and our power to affect landscapes.
The ways in which these artificial lakes and the surrounding areas are now being transformed into wellness centres, recreation areas, parks and hotels, is the focus of Long Weekend. Licari invites the visitor to enjoy a moment of relaxation in an indoor spa. Long Weekend is an ironic reminder that industrial inventiveness constantly devises new ways to continue exploiting natural resources.
OPENING: Friday 7 June 17:00 – 19:00
EXHIBITION: 8 June – 12 July 2019
Mon-Fri: 9:00 –17:00 
GIUSEPPE LICARI
Giuseppe Licari (b.1980, IT) is a multidisciplinary artist living and working in Rotterdam. In his practice Licari explores the socio-economical, cultural and political processes that intervene in, and alter the form of contemporary landscapes. He focuses on the cross-border of the natural world and the built environment, exploring the territories emerging from their encounters with installations, performances, workshops, public art, audio-video recordings and publications.
This project has been made possible by the Archaeology department of the Province of Limburg.