23.06.16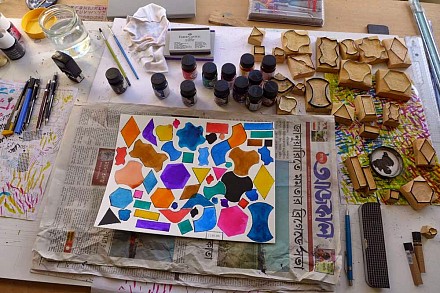 Henri Jacobs
Van Eyck advisor Henri Jacobs gives a presentation on Thursday 23 June at 12:30 in the auditorium.
All welcome
About:
Artist Henri Jacobs (1957, NL) lives and works in Brussels. He studied at the St. Joost Academy in Breda, the Academy for Visual Arts in Rotterdam and the Rijksakademie in Amsterdam. Since December 2003 he has been producing a constant stream of drawings. He regularly posts these Journal Drawings, for which he employs himself as a visual database, on the 'Journal' pages of his website. In September 2013 the book 'Henri Jacobs - Journal Drawings' is published by Roma Publications Amsterdam. The book is a repository of nine years of drawing and collecting images.
Jacobs' paintings and drawings have been presented in solo and group exhibitions in galleries and museums in Brussels, Bruges, Amsterdam, Rotterdam, Eindhoven, Tilburg, New York, Paris and Venice.