13.04.18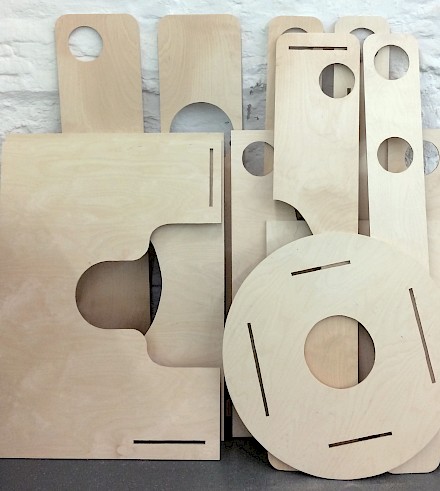 How do you spell 'together'?
HOW DO YOU SPELL 'TOGETHER'?
Finissage exhibition Point-Loops-Blooming
Performance by Nina Glockner
13 April 2018
20:00 – 20:20
A series of shapes – a tactual typeface – based on both corporeal dimensions and interior architectural elements of Van Eyck's café-restaurant constitute this performance: forms, architecture and the very presence of the audience contribute to unfolding a moment-in-transition, in which spatial and temporal coordinates become a tangible collective experience.
The performance is also the prelude to Museum Night Maastricht during which you can visit the exhibition Point-Loops-Blooming and a continuous programme of performances organised in the basement of the Van Eyck by B32, see Non-Stop-Basement