18.01.18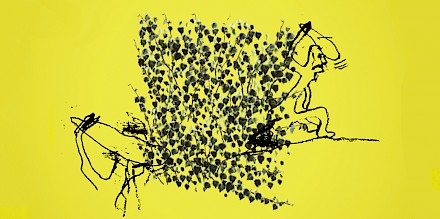 I Shall Escape by Dawn: Episode IV
SEASON I: EPISODE 4 (JAMES GREGORY ATKINSON)
As the aesthetics of resistance adapt the language of objectified cultural capital, the oversized steel choker honors its original genesis of dissidence as it traverses subculture into the mainstream. The material quality is timeless, yet also prepared to transform into other currencies. Its meaning is layered with the complexities of socio-cultural norms, and the promiscuity of both.
SEASON I: EPISODE 4 SPIN-OFF (ANDREA EVA GYORI)
The sense of touch and corporeality nearly escaped with them, but good fortune had kept the resonance of the tactility of these both lingering. To be awoken during this collective exercise in movement, pose and trace.

17:30 – 20:00
Location: Jac. P. Thijsse Lab