09.05.16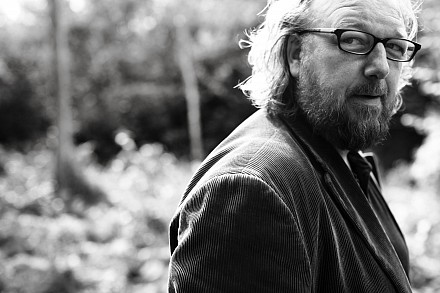 Jean Bernard Koeman
 Van Eyck advisor Jean Bernard Koeman gives a presentation about his work and artistic practice on Monday 9 May at 12:30. 
Welcome to join.
About:
Jean Bernard Koeman (1964) is a visual artist and exhibition maker. Creating drawings, sculptures and installations, in which text and photography are also important components. From 1998 through to the end of 2002, he was the driving force and inspiring director of Arts Centre W139 in Amsterdam, where he spent his time creating over 40 exhibitions showcasing the work of young artists.
As a tutor and guest-teacher, he has worked for several years at ECAV / MAPS (Master of Art in Public Sphere) in Sierre (Switzerland) and at the  Rietveld Academy and Sandberg Institute in Amsterdam.
Nowadays he's attached to the Jan van Eyck Academie in Maastricht and the PhDArts-programme at Leiden University. As a scenographer and stage designer, he is involved with dance company Les Ballets C. de la B. in Ghent and Het Toneelhuis in Antwerp. In addition, Jean Bernard Koeman is best described as an art collector, globetrotter and cultural researcher.
In recent years, he has built installations and architectural integrations in museums and art institutions in Iceland, Kosovo, Germany, Finland, China, Albania, Switzerland, Korea, The Netherlands and Belgium. His installations, which are rooted in language and architecture, are monumental and room-filling constructions made in wood or metal or other metaphorical materials, sprinkled with details in the guise of photographs, texts and drawings. Koeman draws energy and inspiration from the legacy of Modernism, avant-garde music, literature and (architectural) history, and with grandmasters such as Broodthaers, Manzoni, Buckminster-Fuller, Smithson en Breughel.
Important, self-declared notions for the work are terms as Genuine Fiction, Syncopated Structures, Eloquent Parcours and Mental Architecture. In a recent overview of works in Ghent and Paris he showed  monumental installations entitled Observatory Crest en A Reinforced Axonometry. The last few years some books have been published about his work, such as Wij Bouwen Nieuwe Zinnen and Everything Beautiful is Far Away.