18.02.16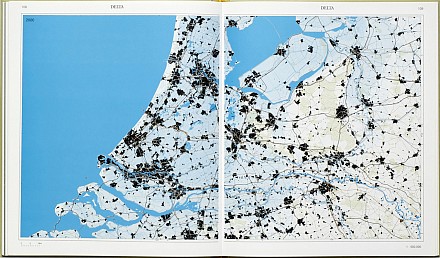 Joost Grootens - More Matter With Less Art
Van Eyck participant Giulia Cordin invites graphic designer Joost Grootens to give a presentation on designing cartography on Thursday 18 February at 12:30 in the auditorium.
"In this age of a super-abundance of information, on the Internet, for example, there is a need of formats that can clearly present enormous quantities of information and subsequently make it manageable for indexing systems.The atlas is a good example of such a format.This format makes certain demands on authors and graphic designers.''
Joost Grootens (1971) is a graphic designer with a background in architecture. His studio designs books in the fields of architecture, urban space and art, specializing on atlas projects, designing both the maps and the books themselves. Among his clients are nai010 Publishers, Lars Müller Publishers, Phaidon Press, Gta Verlag, Vanabbe Museum and Museum Boijmans Van Beuningen.
Welcome!