18.12.14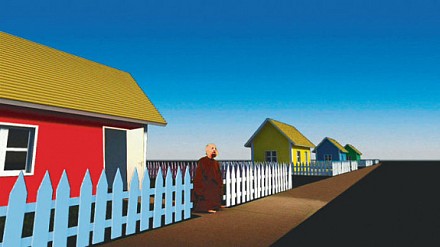 Joris Lindhout, Karisa Senavitis, Kym Ward
Now that all current participants have presented their art practice, they will share their inspiration. This can be through a moving image, a sound-based work, a lecture, music, or a performance.
Thursday 18 December starting at 16:30 Joris Lindhout, Karisa Senavitis and Kym Ward will present.
Programme:
16:30-18:15: Karisa Senavitis and Kym Ward:
'subscriptions to the most antiquated medical records will arrive by post'
& 
'nothing comes free, but existing currencies will not be accepted'
(Including Reading of Greg Bordowitz - First draft of the proposal for taking voice lessons) 
18:30-19:00
Joris Lindhout on the work of Erkka Nissinen
location: basement
Subsequently at approximately 19:00 there's dinner for € 6,- at the Van Eyck café-restaurant. Please reserve your seat before Wednesday 14:00 via Jeffrey Kuckelkorn: e: kuckelko@xs4all.nl 
Welcome!
image: Erkka Nissinen, still of video 'Vantaa', 2008 (inspiration Joris Lindhout)