04.11.15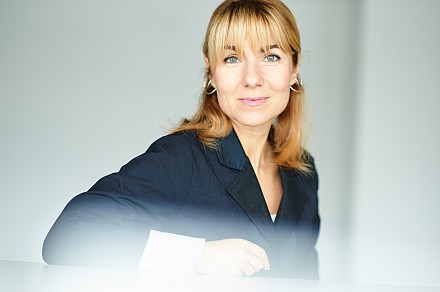 Katerina Gregos
On Wednesday 4 November at 17:30, Katerina Gregos, artistic director of Art Brussels and curator of the Belgian pavilion of the Venice Biennale gives a talk in the Van Eyck. 
Right after this talk the filmscreening/performance Traveling Sync by Van Eyck participant Beny Wagner will take place at 18:45.
About:
Katerina Gregos (born in Athens, Greece) is an art historian, curator and writer based in Brussels since 2006. Over the years her curatorial practice has explored the relationship between art politics and the economy with a particular view on democracy, human rights, capitalism and changing global production circuits.
She is currently curator of Personne et les autres, Vincent Meessen & guests, the Belgian Pavilion at the 56th Venice Biennale, and curator of the main exhibition for the 5th Thessaloniki Biennial, entitled Between the Pessimism of the Intellect and the Optimism of the Will. Gregos has curated numerous other major exhibitions and biennials, including, more recently: No Country for Young Men: Contemporary Greek Art in Times of Crisis at BOZAR, Brussels, 2014 (which was selected by the German art magazine Monopol as one of the best exhibitions of the year); The Politics of Play for the Göteborg International Biennial for Contemporary Art in Sweden, and Liquid Assets: In the Aftermath of the Transformation of Capital  for the Steirischer Herbst, Graz, Austria (as co-curator), both in 2013; Newtopia: The State of Human Rights, at several venues in Mechelen & Brussels; and Manifesta 9: In the Deep of the Modern (as co-curator), in Genk, Belgium, in 2012.
In 2011 she curated Speech Matters the critically acclaimed exhibition on freedom of speech for the Danish Pavilion at the 54th Venice Biennial, and co-curated The Eye is a Lonely Hunter, the 4thFotofestival Mannheim Ludwighsafen Heidelberg, Germany. Katerina Gregos was founding director and curator of the Deste Foundation's Centre for Contemporary  Art in Athens (1997-2002) and  Artistic Director of Argos Centre for Art and Media, Brussels (2006 & 2007).  
Gregos currently also holds the position of artistic director of Art Brussels. She regularly publishes on art and artists in exhibition catalogues, journals and magazines, and is a visiting lecturer at several art academies, including the HISK Higher Institute of Arts in Ghent, where she also curated the 2013 laureates exhibition, Portrait of the Artist: Works and References. She is also a frequent speaker at international conferences and symposia. Recently, she was a guest speaker at TEDx lecture series in Gent. Her most recent exhibition (which opened this September) bears the title It's Money Jim, but not as we know it.  It is part of Curated by_Vienna and will be on view at Mario Mauroner Contemporary Art, Vienna until the 7th November 2015.