23.11.17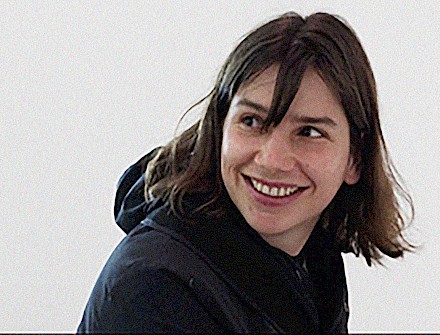 Keren Cytter
On Thursday 23 November artist Keren Cytter will visit the Van Eyck. She will give a talk about her work at 17:30 in the auditorium.
All welcome to join.
About Keren Cytter:
Keren Cytter creates films, video installations, and drawings that represent social realities through experimental modes of storytelling. Characterised by a non-linear, cyclical logic Cytter's films consist of multiple layers of images; conversation; monologue, and narration systematically composed to undermine linguistic conventions and traditional interpretation schemata. Recalling amateur home movies and video diaries, these montages of impressions, memories, and imaginings are poetic and self-referential in composition. The artist creates intensified scenes drawn from everyday life in which the overwhelmingly artificial nature of the situations portrayed is echoed by the very means of their production.
In 2006 Cytter was awarded the prestigious Bâloise Art Prize at Art Basel for The Victim, a film composed as an infinite loop in which five unnamed protagonists meet over a dinner that culminates in a suicide that repeatedly takes us back to the beginning of the scene. The effect of Cytter's distinctly analytical approach to filmmaking is the creation of narratives choreographed to expand our understanding of the way in which the strategies and clichés of the media permeate our social reality.
Keren Cytter was born in 1977 in Tel Aviv, Israel. Selected solo exhibitions of Cytter's work include: The Mirror of Simple Souls, SCHLOSS, Oslo; Ocean, Pilar Corrias, London (2016); Panoramas, Mathew Gallery, New York (2016); Keren Cytter Selection, Künstlerhaus Halle für Kunst & Medien, Graz (2016); Keren Cytter, Museum of Contemporary Art, Chicago (2015), Here and There, Noga Gallery, Tel Aviv (2015), Rose Garden, Indianapolis Museum of Contemporary Art, Indianapolis (2015), Keren Cytter, Kunsthal Charlottenborg, Copenhagen (2014); Video Art Manual, State of Concept, Athens (2014); Keren Cytter, Galerie Nagel Draxler, Cologne (2014); Keren Cytter: HOME, Zach Feuer, New York (2014); Keren Cytter: MOP VENGEANCE, Pilar Corrais, London (2013); Tutorial, Deweer Gallery, Otegem (2013); Show Real Drama, Tate Modern Oil Tanks, London (2012); Avalanche, Stedelijk Museum Amsterdam (2011); Project Series: Keren Cytter, Hammer Museum, Los Angeles (2010); Moderna Museet, Stockholm (2010)