07.10.16 – 31.10.16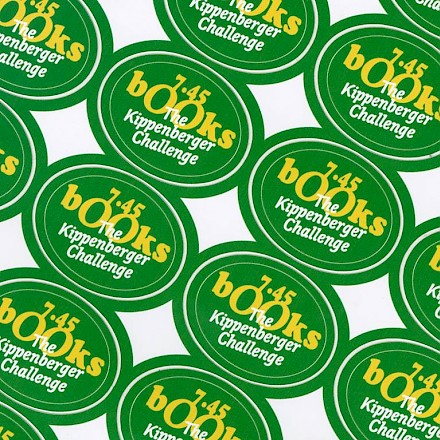 The Kippenberger Challenge
The Kippenberger Challenge (7.45 Books)
Heute denken, morgen fertig
07.10 – 30.10.2016
Opening: Friday 7 October at 16:30
The Kippenberger Challenge is coming to the Pierre Kemp Lab, the library of the Van Eyck institute. This challenge is an open invitation to artists to equal artist Martin Kippenberger's (1953-1997) average annual printed output of 7.45 books. To succeed in their attempt participants have to adopt their given role model's mantra of 'Heute denken, morgen fertig' ('think today, done tomorrow').
The Pierre Kemp Lab will host a library of attempts to complete the challenge. This presentation is part of a tour of 7.45 institutions. Previous stops were de Appel arts centre and the Rijksakademie library in Amsterdam.
Featuring work by: Jacqueline Bebb, Alex Farrar, Joe Gilmore, Aylwin Greenwood-Lambert, Josh Hart, Lou Hazelwood, Harry Meadley, Katya Robin, David Steans and Josh Whitaker
The selection is on show until 30 October, open Monday to Friday from 9:00–12:30 and 13:00 – 17:00.
On Friday 7 October we publicly launch The Kippenberger Challenge at the Pierre Kemp Lab at 16:30 with drinks and a book sale of books by the participating artists.
All very welcome to join
More information on The Kippenberger Challenge and how to participate: http://sevenpointfourfivebooks.eu/