23.06.15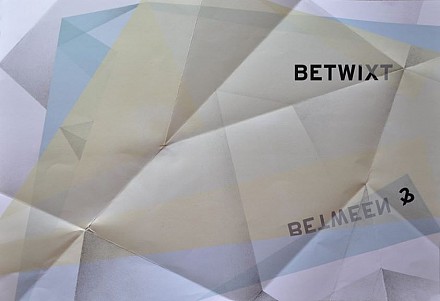 Kunstlicht: Betwixt & Between
On the 23rd of June, academic journal Kunstlicht will officially launch their latest issue Betwixt & Between: Artists' Books and Materiality with an evening of lectures.
All welcome at 19:00 in the Van Eyck auditorium. 
To celebrate the Launch of Betwixt & Between, Kunstlicht additionally presents an exhibition of the same name that explores the Van Eyck library collection of artists' books, focussing on the different disciplines and collaborations that characterise the Jan van Eyck Academie. In the publication Betwixt & Between, Kunstlicht already investigated the artists' book as in-between medium, that keeps place between, for instance, visual arts and text, and two-dimensional representation and physicality. Within the context of the Van Eyck, this idea is taken a step further by crossing the borders between the different disciplines involved in bookmaking at the academy. Over the course of the years, the distinctions between classic disciplines, like visual arts, graphic design and writing, seem to have faded within this institution. 
Exhibition:
22 June - 23 June 2015
Open: week days from 09:00 - 18:00


Lecture evening & Launch Betwixt & Between:
23 June 2015
Drink at 18:00, possibility to visit the exhibition
programme from 19:00 - 21:00 with lectures by Delphine Bedel ( photographer, lecturer and publisher as well as founder of the Amsterdam Art/Book Fair and Meta/Books, a publishing house and research platform in Berlin) and Johan Pas (PhD in the arts and teacher modern and contemporary history of art, Royal Academy of Fine Arts, Antwerp).
This exhibition is a collaboration between Tijdschrift Kunstlicht and the Van Eyck, curated by Docus van der Made and Veerle Spronck